Andy Porter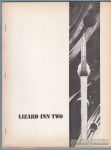 SF fanzine. Contents include: cover by underground comix artist Larry Todd (Dr. Atomic); "Why I don't Live in a Men's Dorm, or, Oh Those Nights of Collating"; letters from Hank Davis, Mike Glicksohn, Harry Warner Jr. and others; fanzine reviews; columns; more.
Offset, side-stapled.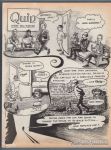 Science fiction fanzine. Contents include: a beautiful six-page comic by Ross Chamberlain that begins on the cover and stars Jack Gaughan and others; "Non-Con Report" article by Robert Bloch (two pages); and art by Joe Staton, Steve Stiles, ATom (Arthur Thomson), Bjo Trimble, William Rotsler and others.
Mimeo printed.