Art Spiegelman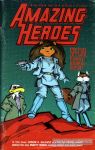 Edd Vick interviews Steve Gallacci, "Why a Duck?" (36 cartoonists on why they deal in funny animals), Rowrbrazzle portfolio section, letter from James Pugh looking for fan artists.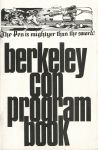 Convention organized by Nick Marcus, Mike Manyak, Jon Campbell, Clay Geerdes, John Barrett, Bud Plant, and Robert Beerbohm.   Program printed by Rip Off Press.   Comix World article by Clay Geerdes, front cover by Rick Griffin, back cover by Larry Todd.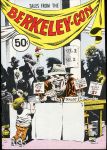 "Tales from the Berkeley-Con," underground comic format program book published by Last Gasp/Rip Off Press.  Wrap-around cover by Rand Holmes.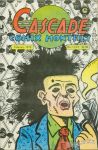 Interview with art spiegelman (by Alfred Bergdoll) and Jay Kinney.
Saddle-stitched. Color covers, b&w interiors.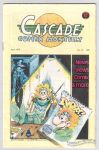 Interview with art spiegelman.
Full-color covers, some interior color (split fountain).

Roughly 8½ x 2¾". Side-stapled.
Published in 1969 or '70 ("© 1969-1970" on page 2).
10¢ cover price.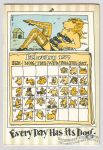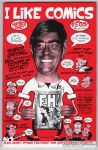 Bruce Chrislip, cover boy; interviews with Jim Woodring, Michael Dougan, Dennis Eichhorn, Mary Fleener, Gary Groth and Julie Doucet; article on B.N. Duncan; lots more.
Edited by Peter Bagge and Helena G. Harvilicz.
Sidney Mellon = Will Jacobs and Gerard Jones?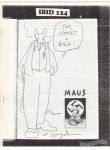 Published for The Esoteric Order of Dagon APA.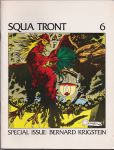 EC fanzine.  Edited by John Benson.  Special Bernard Krigstein issue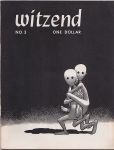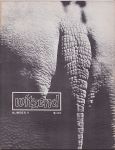 Per Wikipedia:  "After the fourth issue, Wood sold witzend to Bill Pearson's Wonderful Publishing Company 'for the sum of $1.00.' Wood remained listed as founder and Editor Emeritus. After editing and publishing #5 (1968) by himself, Pearson co-published #6 with Ed Glasser, and #7 with Phil Seuling (founder of the NY Comic Art Convention in 1968)."