Carl Alessi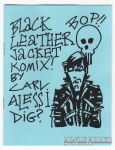 Edition of 40 copies (regardless of what it says on the inside cover).
PFDB Mini #21
Printed on light blue stock.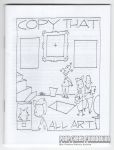 This is one of the occasional all-art issues.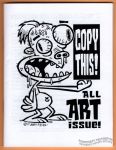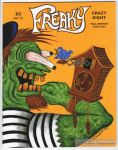 Formatted like an old MAD magazine and contains comics, gag cartoons, MAD-style features, a new twist on fold-ins, spotlight on band KOOL 100s, letters, and fan art.
Full-color glossy covers, b&w newsprint interiors, saddle-stitched.

8 pages, 4.25 x 5.5 inches, pastel yellow 20lb bond. 1st printing October 2010. Printed at Office Max by Eric.