Chantale Doyle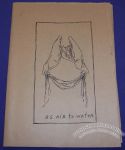 Appears to be hand-printed with color pieces pasted in and a hand-stamped element on back.
There were at least two issues in this series but I'm uncertain which one this is (no indication).
Roughly 6 × 8½"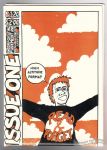 Contents include an interview with Hunt Emerson.
5¾ × 16"
20 pages
Two-color covers
There may be more contributors than listed above.