Jim Garrison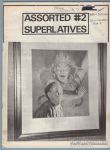 Contents incude: interview with John Celardo (with studio photos); article on the early work of Steve Ditko; a report on the Cartoonists' Fine Art Show in NYC (including photos of exhibited works by Joe Kubert, Rube Goldberg, Howie Post, Mort Walker, John Dirks, Alfred Andriola, Raeburn Van Buren and Alden McWilliams); article on the practice of swiping; three-page science fiction comic; more.
Offset, saddle-stitched.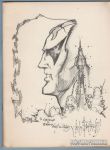 Characters appearing include: Flash, Captain America, Captain Marvel, Dr. Doom, Black Pirate, Spider-Man, Bouncing Boy (Legion of Super-Heroes), the Clown (Circus of Crime), Warlock, Nick Fury, Conan the Barbarian, Wonder Woman
Offset, saddle-stitched.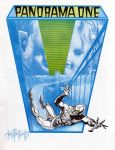 Bill G. Wilson, in Ken Meyer Jr's Ink Stains:
"I did Panorama as a convention one-shot prior to Phil Seuling's '71 con – in fact, there are pics of my dad and Kenneth Smith (!) hawking copies of it at my table in The Collector 24. About the color: I was experimenting with color reproduction as I gained more experience running the ol' A.B. Dick 360 offset press at Prince Printing, and John Fantucchio's great cover gave me the opportunity and inspiration to do even more. Registering color with multiple passes on a single-color press – especially printing its max sheet size of 11×17 – was no mean feat, and the success with Panorama gave me the confidence to explore full four-color, which I then used throughout The Collector from #24-on."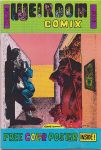 Formerly published as a fanzine, Weirdom Illustrated.
Features a free poster by Richard Corben. Also features a complete reprint of Corben's "Monsters Rule" strip that originally appeared in Voice of Comicdom.