Landon Chesney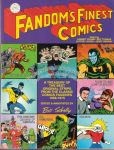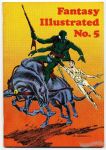 [Note: At least one image in this entry was found online (probably at an auction site) and saved for personal use. And then the Database project came along! If you recognize your image we'd like to have your permission and would love to give you credit for your work. Please contact us through Site Info > About in the main menu up top.]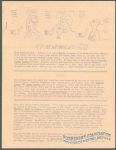 Circulation: 348 (this may be the number of subscribers rather than the print run).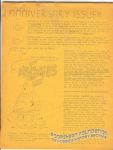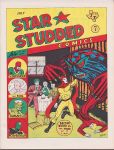 Features 2nd published story by George R. R. Martin.
Letters from Jerry Phillips and others.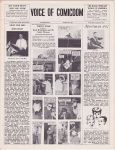 "Meet the Pro" with John Belfi, and articles about Alex Kotsky's Apartment 3G, The Bond Era by Rudi Franke, and an Australian character named "The Panther" by John Ryan.   Letters from Richard Kyle, Dick Ayers, Steve Perrin, Sid Greene, Murray Boltinoff, Will Eisner.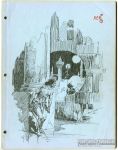 Xero was a key building block in the creation of comics fandom. Produced by Dick and Pat Lupoff with Bhob Stewart (uncredited), it was a widely circulated science fiction fanzine that began to examine comic books thru the pivotal series "All In Color For A Dime."  Those articles help focus the attention of would be comic fans in comic books, and the entire series was later reprinted in book form. Xero went on to win a Hugo, and some of the articles were reprinted many years later in a hardback book. In Flyer #5, the supplement to Xero, Dick Lupoff mentioned that the circulation of the zine was 160 copies. No copies were for sale, and no subscriptions were ever accepted. It was only available by direct mailing with recipients getting one free first time copy, and you only got subsequent issues by trading your zine for it, or writing letters of comment (long letters, not just post cards and thank you notes), or writing articles for the publication. [Aaron Caplan]