Michael Vance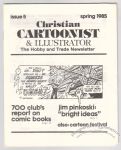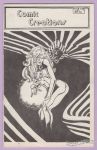 Cover says #5, indicia says #3 but I believe it's probably 5.
Cardstock cover.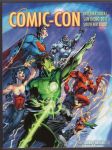 Contents include pieces on the history of comics fandom (with many fanzine profiles and scans), Lee & Kirby, anniversary tributes (Fantastic Four, Antonio Prohias' Spy vs Spy, comics in 1986, Watchmen, Dark Horse Comics, SLG, Bone), more.

Appearances in art by Fantastic Four, Justice League of America, Stan Lee, Jack Kirby, Galactus, the Watcher, Avengers, Inhumans, Black Panther, Sub-Mariner, Silver Surfer, Dr. Doom, Mole Man, Annihilus, Skrulls, Hulk, Spy vs Spy, Batman, Rorshach, Dr. Manhattan, the Comedian, Maus, the Joker, Boba Fett, Hellboy, Ghost, Predator, Concrete, Usagi Yojimbo, Groo, Conan, Willow, Alien, R2-D2, C-3PO, Stormtrooper, Milk & Cheese, Dr. Radium, Bone and more.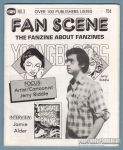 Contents: spotlight on Jerry Riddle; interview with Jamie Alder (Bill Shut); photos of Jerry Riddle, G. Raymond Eddy, Sean Cliver, Matt Feazell, Jim Main, Kirk Chritton, Randy Paske, Erik Larsen, Gary Panter and Francis Mao; letters from Gary Lovisi, Eric Hampton, Tim Corrigan, Wade Busby and others; more.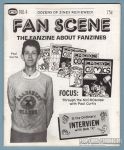 Contents: interview with Bob "X" (Xex Graphix); spotlight on Paul Curtis' Micro-Comics series; news and reviews; letters from Erik Larsen, Tim Corrigan, Kirk Chritton and others; comic strips; photos of Paul Curtis, Robert Stump, Jason Marsden, Steve Leach, Christopher Howard, Jeff Gaither, Mark Heike, Olas Manns, Chester Brown, Jon Strongbow, Shawn Christie, Ross Raihala, Jeff Nicholson, Michael Roden, and Bob "X"; more.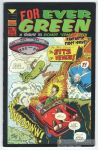 Tribute to the late Richard "Grass" Green that collects several stories he collaborated on with Michael Vance.
Production by Dan W. Taylor.
Full-color covers.