Randy Maxson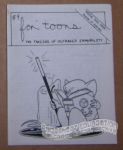 1st printing: 1985, white?, from Euless
2nd printing: orange cover, from Seattle?
MUPress #024
Also: letters from Lynn Hansen, Chris Chrissinger and Charles T. Smith.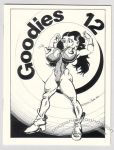 "The Little Book of Naughty Bits"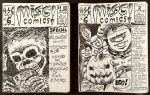 Halloween special published in two sections.
Two printings. The second references the printing in the editorial for each section.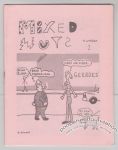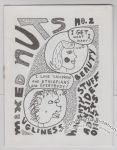 There may be more contributors than listed above.
Published in 1985?
Artist self-portrait series.
Roughly 4¼ x 5½"
8 pages on cardstock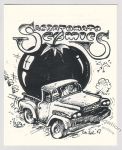 David Miller's cover depicts editor Lynn Hansen.
There may be one other contributor (Cody Boyle?).
The first was The Book of Man, the contributors to which all had "man" in their names. For this volume, all of the contributors have "son" in their names.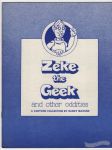 Printed in blue ink throughout.
1st printing: June 1982
2nd printing: May 1985 (pictured above)