Terry Austin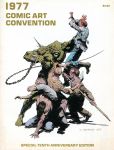 Profile of Bernie Wrightson by Bruce Jones, profile of John Stanley by Don Phelps, auto-bio by Frank Thorne, article about the annual costume parade by Jim Burns.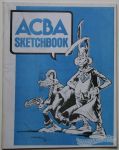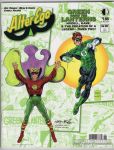 Green Lantern history, interview with Mart & Carrie Nodell, interview with Jack Mendelsohn, interview with Betty Tokar ("the woman who probably inspired Betty Cooper"), letterer Abe Kanegson, interview with Rudi Franke, more.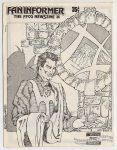 [Note: At least one image in this entry was found online (probably at an auction site) and saved for personal use. And then the Database project came along! If you recognize your image we'd like to have your permission and would love to give you credit for your work. Please contact us through Site Info > About in the main menu up top.]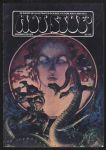 Interviews with Al Williamson, Mike Thibodeaux and Kirby.
[Note: At least one image in this entry was found online (probably at an auction site) and saved for personal use. And then the Database project came along! If you recognize your image we'd like to have your permission and would love to give you credit for your work. Please contact us through Site Info > About in the main menu up top.]