A5 (5.8 x 8.3")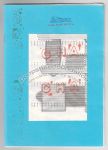 Contains twisted take on Charlie Brown and the "Peanuts" gang, Alice in Wonderland, zombie earthworms, cartoonist pals and more.
The cover features hand-stamped and hand-placed elements.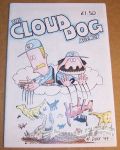 At least some copies have hand-colored covers.

1st printing: ?
2nd printing: edition of 15 with hand-colored front and back covers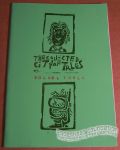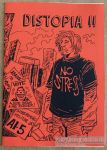 Comics and art. All text is in Portugeuse.
Saddle-stitched.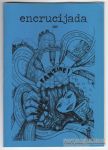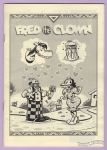 Dummy version of what would become Fred the Clown #1 (Hotel Fred Press, 2001) which contains both finished and unfinished work.
Published late '90s or very early '00s?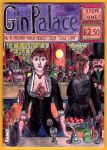 Full-color covers, saddle-stitched, b&w interiors.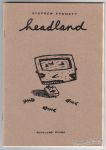 Dark comix with heavily textured drawings (something along the lines of Jeff Johnson) by Irish cartoonist Stephen Synnott.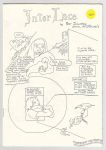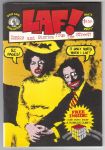 The centerfold contains a funny cut-and-assemble "Rubicks Cube".
Three-color cover.
There may be more contributors than listed above.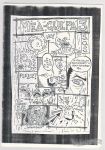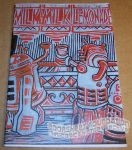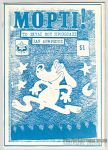 Translated Greek reprint of 'Morty! The Dog Who Walks Like a Man' (originally published by Starhead Comix).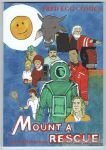 Perfect bound, b&w and color interiors.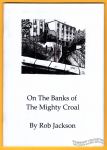 Came with a fold-out map affixed to the back cover.
Saddle-stitched, b&w interiors.
Published circa 2010?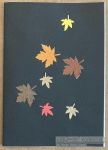 Comics by Henry Jaepelt and Maria (Fafá) Jaepelt.
Hand-placed elements on the cover, loose leaves within, saddle-stitched.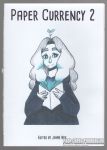 Reviews, articles about zines, ads, etc.
Twine-bound, card stock cover, b&w interiors.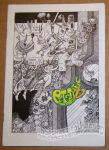 At least two printings. I believe the first printing was 2004 and the second was 2005.