Robert Tomlinson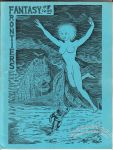 Small press reviews, columns, comics, a bit of fiction, etc.
Contains Tim Corrigan's "Small Press Comics Explosion" #18 (which had continued as a column available to all publishers).
Card stock covers.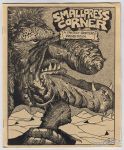 Small Press Corner was produced alongside Robert Tomlinson's Fantasy Frontiers. I believe it was included as a supplement and also available separately.
7 × 8½"
16 pages