Alexis Gilliland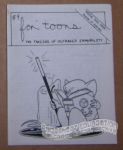 1st printing: 1985, white?, from Euless
2nd printing: orange cover, from Seattle?
MUPress #024
Also: letters from Lynn Hansen, Chris Chrissinger and Charles T. Smith.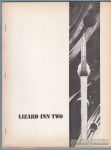 SF fanzine. Contents include: cover by underground comix artist Larry Todd (Dr. Atomic); "Why I don't Live in a Men's Dorm, or, Oh Those Nights of Collating"; letters from Hank Davis, Mike Glicksohn, Harry Warner Jr. and others; fanzine reviews; columns; more.
Offset, side-stapled.