Dan Moynihan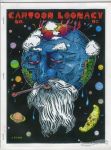 Characters appearing in art and comics include: Bettie Page, wrestler, beatnik

Fewer than 50 copies usually printed (probably more like 25).

Centrail Mailer for this issue: Brian Buniak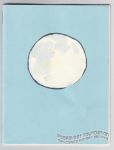 This was reprinted in a two-for-one package with 'Our Pet Moon' ('Catching the Moon' is the only title shown on the covers). The format is essentially two separate mini-comics connected together by an accordion-style sort of cover.
1st printing: 2001, 24 color pages, pasted element on cover (light blue cover with no title)
2nd printing: ?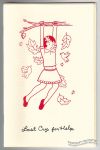 5½ × 8½"
40 pages
Two-color cardstock covers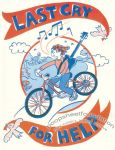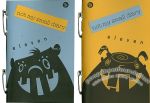 One issue in two volumes.
The theme revolves around life at 11 years or old or younger.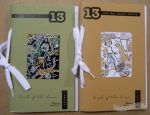 One issue in two volumes.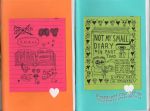 Autobiographical comics anthology. This is one issue in two volumes, each bound with various types of ribbon. The theme is "dating".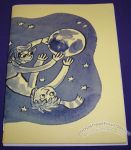 This was reprinted in two-for-one package along with 'Catching the Moon'.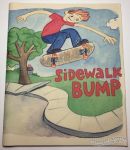 Skateboarding-themed anthology edited by Dan Moynihan.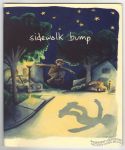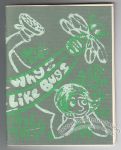 4¼ × 5½"
44 pages, handprinted cover