Jay Kinney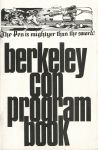 Convention organized by Nick Marcus, Mike Manyak, Jon Campbell, Clay Geerdes, John Barrett, Bud Plant, and Robert Beerbohm.   Program printed by Rip Off Press.   Comix World article by Clay Geerdes, front cover by Rick Griffin, back cover by Larry Todd.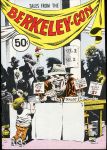 "Tales from the Berkeley-Con," underground comic format program book published by Last Gasp/Rip Off Press.  Wrap-around cover by Rand Holmes.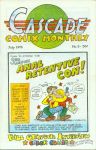 Interview with Bill Griffith.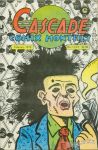 Interview with art spiegelman (by Alfred Bergdoll) and Jay Kinney.
Saddle-stitched. Color covers, b&w interiors.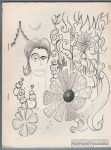 Contents include: "Prehistoric Supermen" article; Elric of Melnibone art by Gaughan; dadaesque comics by Dave Buck utilizing Marvel Comics-style imagery; and more.

Plus letters from Harvey Kurtzman, Ted White, Mae Strelkov, Ray Nelson, Jack Gaughan, and others.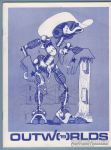 Science fiction fanzine. Contents include an article on H.P. Lovecraft, a beautiful two-page jam comix by Grant Canfield and Jay Kinney, and more.
This zine was included in the 146th mailing of FAPA.