Jessica Abel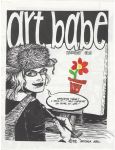 Twine-bound
Hand-stamped (four colors) drawing on the cover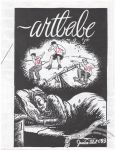 Twine-bound
Hand-stamped elements on the cover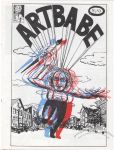 Three-color, 3-D cover illustration.
Yarn-bound.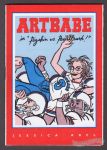 Full-color printing throughout.

Part of the Missive Device line of mini-comics that could be mailed like postcards.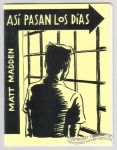 Printed flipbook style.
Copies with hot pink covers exist as well.
No publication year within. Published in 1998 or '99?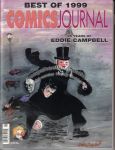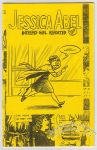 This is a collection of comics journalism that Jessica Abel had been doing for The Baffler, NewCity and other publications. Abel records, in comics form, a talk by Elizabeth Wurtzel, an evening at an all-ages punk club, a G-Fan Godzilla convention, the Democratic National Convention and other events.
5½ × 8½"
20 pages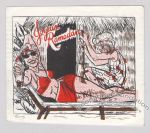 This is actually a tri-fold newsletter sent out to Jessica Abel's subscribers in 1996.
4¼ × 5"
Two-color front and back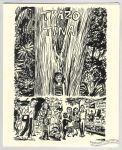 Wordless/pantomime comic.