1996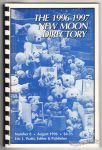 Comprehensive directory of APAs of all types.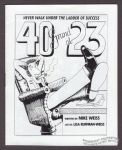 Hand-colored element on on page.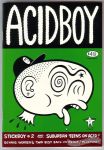 This thick volume reprints Stickboy #2 and Suburban Teens on Acid plus a few other goodies.

7 × 10"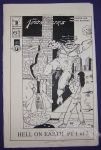 United Fanzine Organization memberzine.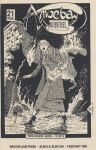 United Fanzine Organization / Small Press Syndicate memberzine.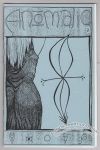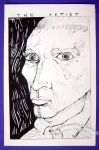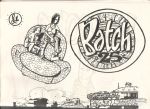 British tabloid-format mini-comic.
11¾ × 16"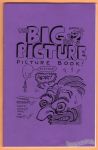 Originally published in 1983.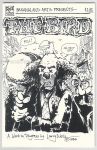 Preliminary mini-comix version of The Bird by Larry Welz. Fairly scathing satire of the comics industry including targets such as Walt Disney / Dan O'Neill, TMNT / Kevin Eastman / Tundra, dealers and Stan Lee.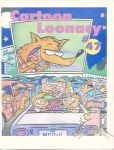 Some of this issue's contents: three pages of Roger Langridge "Fred the Clown" strips (still called "Bill the Clown" at this point); a page of sketches collected at a convention (drawings by Jim Woodring, Peter Bagge, Mary Fleener, Roberta Gregory and David Lasky); gorgeous back cover by Hilary Barta.

Characters appearing in art and comics include: Bazooka Joe, Popeye, Little Orphan Annie, Zone, Jack Abel, Frank, Buddy Bradley and Bitchy Bitch.
Fewer than 50 copies printed (probably more like 25)