Kevin Budnik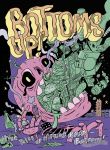 From the Birdcage Bottom Books site: "Bottoms Up! True Tales of Hitting Rock-Bottom is an anthology collecting real stories of bottoming out from alcoholism, drug dependency, sex addiction, body dysmorphia, pornography addiction and more. These stories have been adapted into comics by a team of incredibly talented and diverse cartoonists."
Full-color covers with b&w interior. Perfect-bound.

Edited by J.T. Yost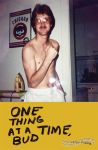 From the Birdcage Bottom Books site: "One Thing At A Time, Bud starts with the news of his father's hospitalization for what turns out to be cancer. Budnik admits that drawing diary comics helps him process emotions, so the reader is privy to his internal dialogue, childhood reminiscence and conversations with family as he struggles to cope with a scary reality."
Full-color throughout.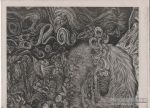 Chicago-area free arts tabloid.