Reima Makinen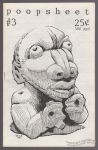 News and reviews of small press comics. Cover art by Reima Makinen.
Side-stapled, b&w interiors.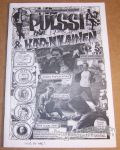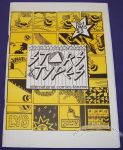 Debut issue of this international anthology. Contributors include a mix of cartoonists and mail artists (all content is comics).
All text is in English.
6 × 8¼"
52 pages
Published in 1988?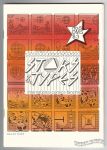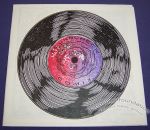 Includes comics adaptations of Madonna's "Like a Prayer", Virgin Prunes' "The Beast", Alice in Wasteland's "Plastic Surgeon" and an Alfred Jarry piece.

All comics are in English.
Roughly 6 × 5½"
24 pages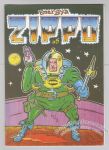 This science fiction-themed issue contains a back-cover homage of some sort to EC Comics artist Wallace Wood, a two-page story ("Finlad Burning") starring Charles Burns' El Borbah, and more.
Roughly 6 × 8¼"
24 pages, full-color covers
Hand-stamped elements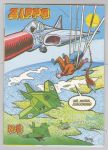 Roughly 6 × 8¼"
28 pages
Full-color covers