Russ Manning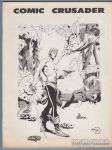 This issue is all Flash Gordon. Contents include: indepth "Flash Gordon Films" article by Royer; articles on serials "Trip to Mars" and "Flash Gordon Conquers the Universe"; roundtable discussion between Royer, Sinnott, Greim and Tony Isabella; a four-page Flash Gordon comic by Greim and Black.
Characters in fan art include: Flash Gordon, Ming the Merciless, Azura
Offset, saddle-stitched.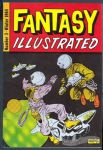 [Note: At least one image in this entry was found online (probably at an auction site) and saved for personal use. And then the Database project came along! If you recognize your image we'd like to have your permission and would love to give you credit for your work. Please contact us through Site Info > About in the main menu up top.]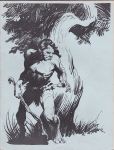 Features interviews with Bill Gaines, and Jim Warren.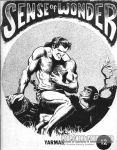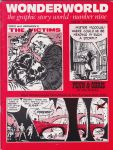 Formerly titled Graphic Story World, and continued same numbering until this new title.
Letters page includes letters from Art Spiegelman, George Metzger, Joe Brancatelli, Jim Jones, Larry Johnson, Mort Walker.