Skip Williamson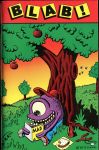 EC article illustrated with art by Wally Wood, Johnny Craig, Jack Davis, Graham Ingels, Al Feldstein, Harvey Kurtzman, Joe Orlando, and Will Elder.    Notes from the Underground: remembrances of EC from numerous underground artists.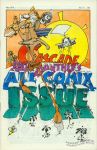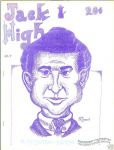 [Note: At least one image in this entry was found online (probably at an auction site) and saved for personal use. And then the Database project came along! If you recognize your image we'd like to have your permission and would love to give you credit for your work. Please contact us through Site Info > About in the main menu up top.]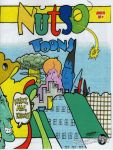 Content includes some Everyman Studios reprints along with new material. This issue debuted at DINK in Denver, Colorado.
8½ x 11"
36 pages
Full-color wraparound cover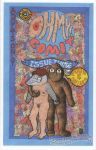 - 28 pages
- digest-sized (5.5" x 8.5")
- colour cover/ B&W guts

What an incredible issue! First, Kayla "Monty Comix" Escobedo stuns with her vibrant & amazingly intricate front/ back covers. Then Underground Comix great, Skip "Bijou Funnies, Snappy Sammy Smoot" Williamson, opens with 'Marital Blitz', a brand new six-pager. Robin "Cinema Sewer" Bougie & Maxine "Maximum Superexcitement" Frank give you a taste of what they've got cooking for the upcoming Sleazy Slice #5 while Aaron "Mineshaft" Lange serves up a fresh new page for your viewing pleasure. Jay "JB's ComicStories" Bee & Hugh 'Shug' "Reet! Comic" Raine add a little sci-fi into the mix while New Jersey's favourite son, Hugo, shows off his expert delineation skills with a pair of densely detailed illos. Finally, crammed into wherever he can find a spot, are a few X-rated rib-ticklers from Dexter Cockburn.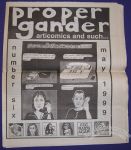 Austin-area alternative comics/arts paper. Each issue is a pretty nice mix of comics, fine art, lowbrow and art brut.

There may be more contributors than listed above.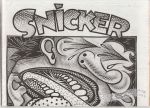 There may be more contributors than listed above (artists I'm unfamiliar with, signatures I can't read, etc.).