Triangle-Slash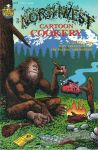 An odd project containing recipes and accompanying comics.
Roughly 6½ × 10"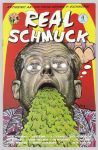 "Antigenic Antics from Dennis P. Eichhorn!"
6¾ × 10¼"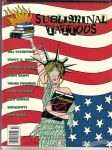 This issue's got: a letter from Robert Crumb about DuPree's apparent shadiness; a cover by Triangle-Slash (Seattle Star, Rapture); comics/cartoons/art by Wayno, Steve Hess, Clay Butler, Terry Everton; articles on creating art by Mary Fleener and Triangle-Slash; articles on censorship, The Velvet Underground; interview with Pere Ubu's David Thomas; interview with animator Bill Plympton; comix reviews by Joe Zabel; an excerpt from Poppy Z. Brite's Exquisite Corpse (with an introduction from the author); more.
There may be more contributors than listed above.