Vince Marchesano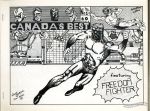 Interior stories written by Art Cooper and Terry Edwards, art by Art Cooper and Blaine MacDonald.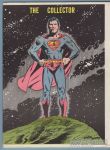 Contents include: indepth reportage on the 1971 Comic Art Convention (including Jim Warren's keynote speech, the "Comedy in the Comics" panel with Sergio Aragones & others, other panels, the Goethe Awards, Harvey Kurtzman's one-man panel, more); article on Kirk Alyn; article on Jim Steranko and Gardner Fox; article on cosplay at the con (with photos of Martin Pasko, Mike Zeck and Mike Nolan in costume); "Was Wertham Right After All?" article; The Flying Dutchman article; fiction; more.
Also contains photos of Frank Frazetta, Harvey Kurtzman, Denny O'Neil, Roy Thomas, Gil Kane, Len Wein, Neal Adams, Kirk Alyn, Gardner Fox, Phil Seuling, Jim Steranko, John Benson, Joe Sinnott, Bill Wilson, John Fantucchio, Kenneth Smith and Billy Graham.
Characters appearing include: Superman, Kirk Alyn, Jimmy Olsen, Lois Lane, Perry White, Clark Kent, Ka-Zar, Golden Age Green Lantern, Captain America (centerspread), Sub-Mariner, the Thing (by Sinnott), Captain Marvel, Green Ring (Green Lantern spoof)
Offset, saddle-stitched, some interior color.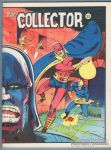 Contents include: "The Real Jack Kirby" article; "Jack Kirby: All Father Man" article; "Green Beam" comic (Green Lantern/Flash spoof) by Hanley; funny animals/Carl Barks article; profile of artist Donald Wong; The Flying Dutchman article; a memorial to Pittsburgh talk show host Ed King; crossword puzzle; letters; more.
Characters appearing include: Darkseid, Guardian, Mister Miracle, Big Barda, Captain Marvel/Tom Tyler, Warlock, Captain America, Red Skull, the Shadow, T.H.U.N.D.E.R. Agents, Dynamo, NoMan, Menthor, Superman, Batgirl, Spider-Man, Dr. Strange, Batman
Offset, some interior color, saddle-stitched.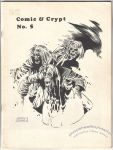 Contents include: interview with Jack Kirby and Carmine Infantino (with photos); "Kirby's Kozmic Kapers" article; several articles on Hammer Films' Dracula; more.
Characters in fan art include: the Thing, Edgar Allan Poe, Adam Strange, Cyclops, Darkseid, Mister Miracle, Orion, Rondo Hatton
Offset, saddle-stitched magazine (trimmed).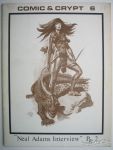 Contents include: interview with Neal Adams; a Captain Marvel/Justice League of America parody comic by Hanley; an interview with Captain George Henderson; "Sunpot: The Creator & the Strip" (four-page article on Vaughn Bodé); "A Return to Greatness" article (Superman); "Inside King Kong" article; a report on the first Cosmic Con (with photos of Stan Lee and Jim Steranko); a Manny Maris ad illustrated by Steve Fritz; an ad for Cosmicon II illustrated by Mike Kaluta; fiction; letters; more.
Characters in fan art include: Batman, Vision, Black Canary, King Kong, Nick Fury, Captain America, Hawkman, Deadman
Offset, saddle-stitched magazine (trimmed).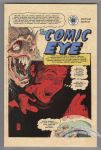 TPB anthology themed around comics and creating comics. The interiors are packed with references (small and large) to EC Comics (MD, Mad magazine, Wally Wood, Will Elder), Sherlock Holmes, Plop!, Not Brand Echh!, Fin Fang Foom, Disney comics, Little Lulu, Harvey Comics, Pogo, the Archie Comics gang, Will Eisner, Cerebus, Flaming Carrot, Canadian fandom and so many others.
Roughly 6½ × 10¼"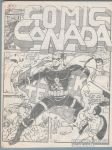 Contents include: article on Mr. Terrific; ama-hero comics (Freedom Fighter, Green Ghost); commentary on Jules Feiffer's The Great Comic Book Heroes; "In Defence of the Code" article; "Racial Prejudice in Comics" article; more.
Characters in art include: Black Terror, Mandarin, Kato, Yellow Claw, Chop-Chop, Mr. Terrific
Xerox or mimeo?, corner-stapled.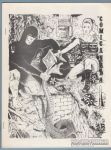 Contents include: article on Flash Gordon; ama-hero comic strips (Freedom Fighter, Astro); article on Star Studded Comics (Canada); a Conan comics adaptation ("The Usurper"); more.
Offset, side-stapled.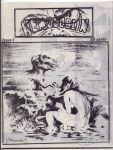 There may be more contributors than listed above.
[Note: At least one image in this entry was found online (probably at an auction site) and saved for personal use. And then the Database project came along! If you recognize your image we'd like to have your permission and would love to give you credit for your work. Please contact us through Site Info > About in the main menu up top.]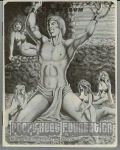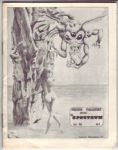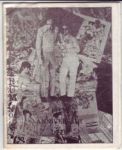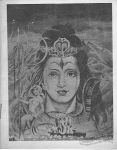 Stories:
"Sam Strong, Private Eye"
Adapted from "The Perfect Crime" by Herbert Leslie Green. Art by Art Cooper. Lettering by Judy Bergen.
"Zoltan the Destroyer"
Written by 'Captain' George Henderson. Art by Vincent Marchesano. Lettering by Jay-Jay.
"Pay Your Dues"
Written by Ron Fortier. Art by Art Cooper. Lettering by Judy Bergen.
[description from Brad Middleton]
4 x 5"
16 pages including covers?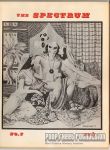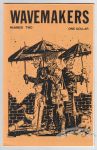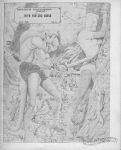 This issue presents a portfolio on the ARCHIE ADVENTURE SERIES/RADIO COMICS, featuring the following characters: The Black Hood, The Brute, Catgirl, The Comet, The Fly, Flygirl, Jaguar, Jill Ross, Kree-Nal, The Shadow, The Shield, The Spider, and Turan. All illustrations by Vincent Marchesano.
He notes that upcoming issues will feature portfolios of characters created by Jack Kirby, as well as "Canadian Heroes" [I'm not certain which characters these are, but they may have been from Canadian WWII-era comics].
[description from Brad Middleton]
4 x 5"
16 pages including covers?
What Is This Site?
A virtual archive of mini-comics, fanzines, small press comics, newave comix and related items. The physical archive, housed at PF headquarters, is being built with personal acquisitions as well as generous donations from supporters. This project is most definitely a work in progress.