2002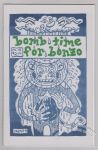 Saddle-stitched, two-color screenprinted cover on card stock.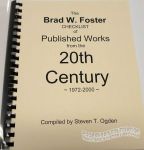 This is a massive catalog of every (or very nearly every, over 2,800 entries) Brad Foster appearance in print up until January 1, 2000. Sections include: Main Listing of Titles (A-Z), Jabberwocky Graphix Publications, Summary of Titles (sorted by date), Summary of Titles (sorted by editor) and Summary of Titles (non-US, sorted by country). There are also 70+ pages of Foster artwork.
Each entry in the main section includes title, issue, date, page count, dimensions, format, publisher, print run and other notes.
Compiled, edited and published by longtime mini-comics/fandom participant Steven Ogden.
Signed/numbered edition of 70 (including 67 comb-bound copies and 3 unbound).
New Spotted Zebra Press #10.
375+ pages
Comb-bound

One 8½ x 11" sheet folded twice.



One 8½ x 11" sheet folded twice.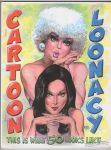 Contents include Brian Buniak's 46-page "Beneath the Planet of Apricot and Babette" with an astounding number of guest-stars (some of which are listed below).

Characters appearing in art and comics include: Ozzy Osbourne, a Bettie Page/Nancy mash-up, Morty the Dog, Howie the Hat, Fred the Clown, John McEnroe, Ned Flanders, Marge Simpson, Montgomery Burns, Homer Simpson, Bart Simpson, John Wayne, Captain Jack, Clint Eastwood, Dr. Radium, Bettie Page, Skinned-Alive Boy, Doctor Sputnik, Nancy, Thunderbunny, Superswine, Splash Brannigan, Mighty Mouse, Bruce Willis, Russell Crowe

Fewer than 50 copies usually printed (probably more like 25).

Centrail Mailer for this issue: Brian Buniak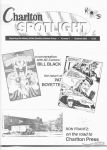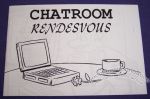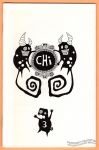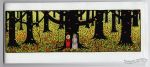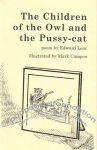 Mark Campos finishes (and illustrates) the uncompleted titular poem by Edward Lear.
Card stock cover.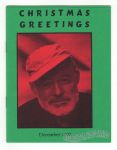 Collection of Christmas-themed drawings by Andy Nukes.
Printed on cardstock, hand-pasted image on cover.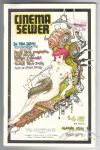 Actually a film zine but loaded with comics and art. Very underground-y in nature.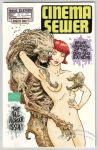 Anything-goes movie zine edited by cartoonist Robin Bougie.

Under a cover by Rebecca Dart, this first comic-sized issue's theme is horror with a Cine Muerte festival report, cartoonist Ed Brisson, snuff films, the Top 5 Made-for-TV Horror Movies, Bigfoot, The Candy Snatchers, lots more. Mature Readers.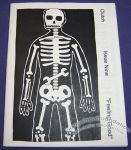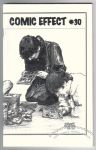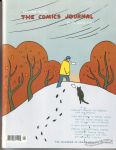 Interview with John Porcellino.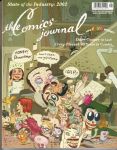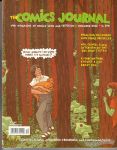 Interviews with Debbie Drechsler and Will Eisner.