Chris Yambar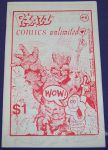 Pizazz Comics publishing co-op newsletter.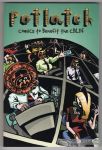 Perfect bound trade paperback published as a fundraiser for the Comic Book Legal Defense Fund.
Edited by Russ McIntosh and Chris Jaworski.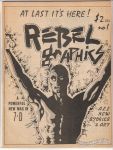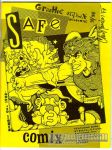 Numbered edition of 318.
I believe another version (edition?) exists with a glossy, two-color cover.
There may be more contributors than listed above.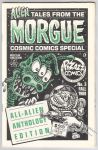 Pizazz Comics memberzine.