Darrin LeBlanc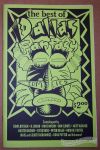 Collects work from Dallas Fantasy Comics (souvenir mini-comic of the Dallas Fantasy Fair) and Dallas Fantasy Fair Mini-Comics Workshop minis.

It also includes Tosh's autobiographical "Dinner with Crumb" story and a number of jam comix pages by artists like R. Crumb, Spain Rodriguez, Gilbert Shelton, Denis Kitchen, Bill Sienkiewicz and others.

There are a few contributors I'm not sure about:
-- "KH"
-- "Roe" (Charles Roe?)
-- "Cavazos"
-- unknown (the piano wire flossing illo)
-- "CLJ"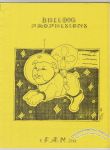 Publication of FAN (Fandom Alliance Network) and entirely produced during a 1988 Dallas Fantasy Fair.

Contents include a report on con meetings and panels, a three-page jam prose story, and a four-page jam comic.
Roughly 11 pages (one-sided), corner-stapled.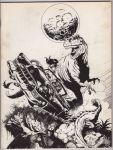 Scheduled guests included Sergio Aragones, Steve Bissette, David Boswell, Chester Brown, Bob Burden, Kurt Busiek, Daniel Clowes, Guy Davis, L Sprague de Camp, Carole Nelson Douglas, Will Eisner, Josh Alan Friedman, Neil Gaiman, Doug Gray, Rick Grimes, Gary Groth, Marc Hempel, Gilbert Hernandez, Jaime Hernandez, Adam Hughes, Jaxon, Denis Kitchen, Todd Klein, Harvey Kurtzman, Terry LaBan, Bob Layton, Jim Lee, Dick Lupoff, Mike Mignola, Lou Mougin, Martin Nodell, Steve Oliff, Tom Orzechowski, Richard Pini, Doug Potter, P. Craig Russell, Dave Schreiner, Mark Schultz, Julius Schwartz, Bill Sienkiewicz, Jim Starlin, Frank Stack, Kim Thompson, John Totleben, Roger Zelazny and many others.
Roughly 8¼ x 10¾".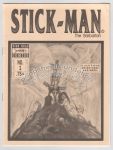 Appearance by Groo the Wanderer.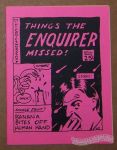 A Dallas Fantasy Fair Mini-Comics Workshop mini.
Cover on bright pink stock, interiors on yellow.
There are a few other artists I can't identify.
Glen Skyby = Glenn Zgabay?