Jim Conatser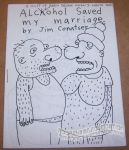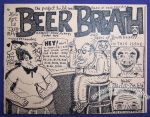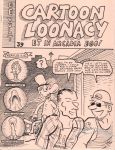 Some of this issue's contents: Mark Campos' E.C. Comics-reminiscent cover, Brian Buniak's indepth analysis of Don Bluth's Thumbelina, a fold-out Buniak poster, a four-page jam comic between Gary Usher, Jeff Zenick and Jim Conatser.

Characters appearing in art and comics include: Bullwinkle Moose, Superman, Christopher Reeve, George Reeves, Margot Kidder, Noel Neill, Bert and Ernie, Big Bird, Oscar the Grouch, Snuffleupagus and Morty the Dog.

This issue also includes a Buniak flyer insert.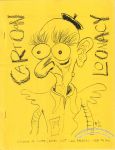 Some of this issue's contents: a cartoon tribute to MAD Magazine's Alfred E. Neuman (originally done for the San Diego con program) by Pete Fitzgerald; a five-page "Romwald vs the State" comic by Vince Kimszal, Tim Corrigan and Brian Buniak originally planned for the Comix Unlimited fanzine in the mid '70s but never published; a foldout poster by Brian Buniak of Arnold Schwarzenegger as Conan the Barbarian.

Characters appearing in art and comics include Garfield & Odie, Batman, Davy Crockett, Green Lantern, Bugs Bunny, Jughead, Archie, Casper, Space Ghost, Mickey Mouse and They Might Be Giants' John Linnell and John Flansburgh.

This issue also included two flyer inserts.
Fewer than 50 copies printed (probably more like 25).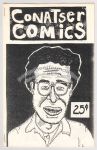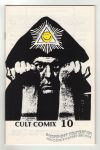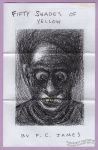 A brief, mostly-text spoof of Fifty Shades of Grey.
Hand-colored element on cover.
Published in 2012?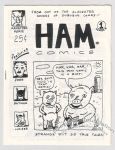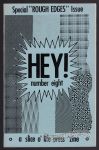 Cardstock covers
There may be more contributors than listed above.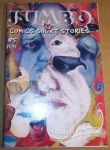 Includes Jumbo Shrimp mini-comic insert.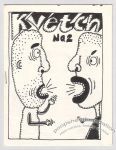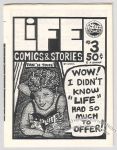 Pizazz Comics memberzine.
Published in 1988 or '89.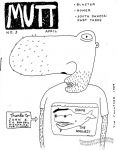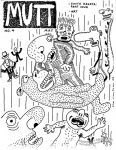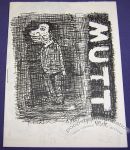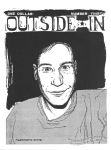 Outside In was a long-running series that collected artist self-portraits. Originally begun by Steve Willis, this issue is from the Edd Vick / Hal Hargit run.
Cardstock covers.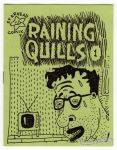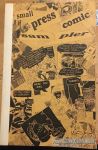 A black and white collection of various small press artists from the early 90s. This was a one off with no numbering.
Tape bound.

1st printing:
2nd printing: 1988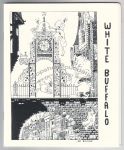 The White Buffalo Gazette is the newsletter / zine that took the place of Steve Willis' City Limits Gazette when it was retired (and it was originally inspired by Bruce Chrislip's zine of the same name as well as Clay Geerdes' Comix World newsletter). Several editors have published their own WBG over the years and it generally always contained comics, art, letters and info on new releases.
There may be more contributors than listed above.
7 × 8½"
40 pages