Mark Newgarden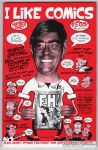 Bruce Chrislip, cover boy; interviews with Jim Woodring, Michael Dougan, Dennis Eichhorn, Mary Fleener, Gary Groth and Julie Doucet; article on B.N. Duncan; lots more.
Edited by Peter Bagge and Helena G. Harvilicz.
Sidney Mellon = Will Jacobs and Gerard Jones?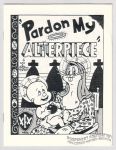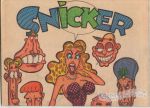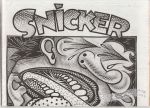 There may be more contributors than listed above (artists I'm unfamiliar with, signatures I can't read, etc.).