Mike Cody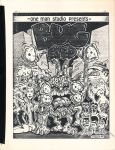 Great jam comix where each artist does a full page that continues from where the preceding artist left off.
Back cover appearance by Rat Fink and Junk Yard Kid.
Some copies had hand-colored covers (probably by Bors).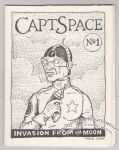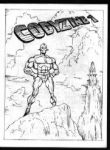 [Note: At least one image in this entry was found online (probably at an auction site) and saved for personal use. And then the Database project came along! If you recognize your image we'd like to have your permission and would love to give you credit for your work. Please contact us through Site Info > About in the main menu up top.]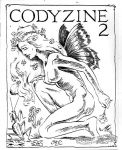 The back cover was stamped and adorned by hand for each copy.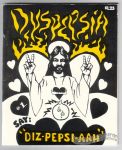 5¼ × 6½"
36 pages
2-color covers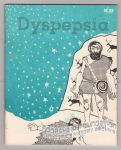 Roughly 5¼ x 6½"
48 pages
Two-color covers, some interior color
There may be more contributors than listed above.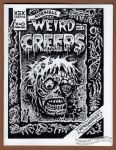 Lowbrow art comix collaboration between Mike Cody and XNO featuring lots of horrible weird creeps (including a few variations on Frankenstein's monster).
Originally published in 1987, this b&w edition was released in 2016.
[Is the color cover first printing or later?]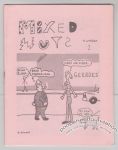 1st printing: 1983, 150 copies
2nd printing: 1983, 20 copies
There may be other contributors than listed above.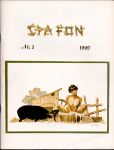 EC fanzine. Features interviews with Jim Steranko and Bill Gaines.  
Final issue.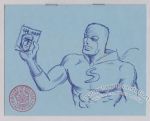 The title is assumed since Al Greenier published another similar mini with that title.
Basically, it's a collection of mail received by Al Greenier about his Spa-Man comics. Contains Spa-Man sketches from letters by J.R. Williams, Mike Cody, Monte Beauchamp and Roxy O'Reilly plus other letters by Ray Zone, Michael Roden, Bruce Sweeney, "T.M" Maple, Mary Fleener, Ronn Sutton and others.
4¼ × 5½"
8 pages
Published in the late '80s?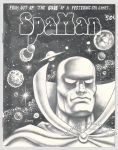 Numbered edition of 113.
5½ × 8½"
36 pages
Full-color covers