Steven Fox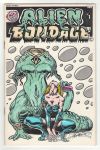 Some (all?) copies have hand-colored covers.
Published in 1988 or '89?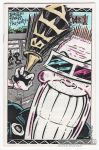 United Fanzine Organization memberzine.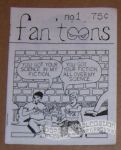 1st printing: 1984, white?
2nd printing: ?
3rd printing: green, from Seattle, late '80s
MUPubs #016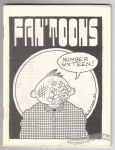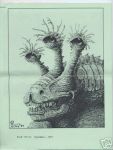 [Note: At least one image in this entry was found online (probably at an auction site) and saved for personal use. And then the Database project came along! If you recognize your image we'd like to have your permission and would love to give you credit for your work. Please contact us through Site Info > About in the main menu up top.]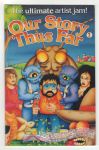 Phenomenal jam comix project organized by Brad W. Foster. Each artist contributed one page which built upon and furthered the pages completed before them.
Appearances by Gregor Samsa, Franz Kafka and cockroach-y versions of Moe Howard and Laurel & Hardy.
Full-color covers on coated stock.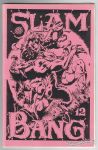 Contains the second half of a Q&A with Brad W. Foster.
Cardstock cover.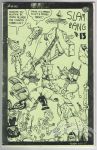 Contents include a short interview with Tim Corrigan.
Cardstock covers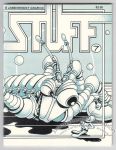 There may be more contributors than listed above.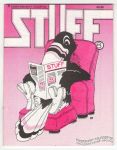 Jab pub #148.

Offset, saddle-stitched. Some interior color.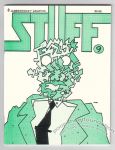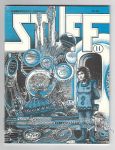 Contents include a Star Wars-inspired board game design by John Howard, a 10-page story by Steve Willis and some of Edward Bolman's "Soonday Moonday" alphabet.

Cameo appearances by Pogo and Tadpole (from Gnatrat).

Two-color cover, some interior color.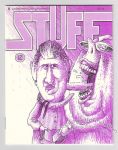 Offset, saddle-stitched. Two-color cover, some interior color.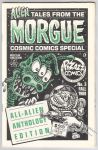 Pizazz Comics memberzine.