Tracy Horton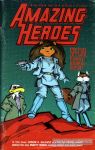 Edd Vick interviews Steve Gallacci, "Why a Duck?" (36 cartoonists on why they deal in funny animals), Rowrbrazzle portfolio section, letter from James Pugh looking for fan artists.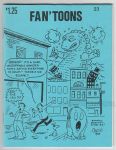 Edd Vick's long-running anthology that was often a mix of comics, prose, sf, anthropomorphics and fantasy.
This issue's theme is "Who's Afraid of the Big Bad IRS?"
Characters appearing include Snowbuni and Mr. Fix.