1982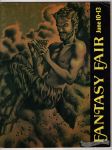 Contains photos (by Joe Bob Williams) from early '70s Dallas cons featuring Harlan Ellison, Larry Herndon, Neal Barrett Jr., Paul McSpadden, Joe Bob Williams, Howard Waldrop, Burne Hogarth, Forrest J. Ackerman, Buddy Saunders, Don Punchatz and others.
Roughly 8¼ x 11" (8½ x 11" trimmed).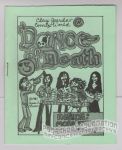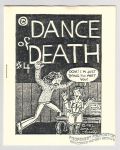 This was an ongoing series edited by Jane J. Oliver (Tales of Jerry). Each issue featured one-page illustrations or cartoons on the title theme and usually featured Jerry the vampire.
Rock 'n roll themed cartoons.
Appearance by Wendy O. Williams.
Roughly 3¾ × 5".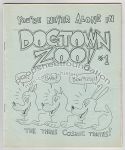 Contents include "A Crude Story", "Deep in the Heart of Saturn", "Zombie Hoosiers", "Lightning in the Afternoon", "Will Amos Bite the Big One?" and "Ear Wax".
The 1st printing has blue covers and a "poor print job."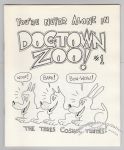 2nd and 3rd were both published in 1982. Those printings are indistinguishable and the print run of each was 30 copies. Both have white covers.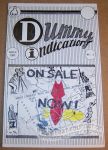 I'm not actually sure what this is as it consists entirely of four pages (covers and inside covers). Something from Artpolice? Maybe it's incomplete?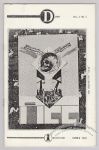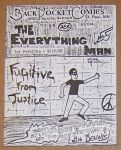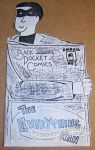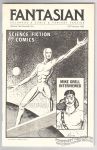 Interview with Mike Grell.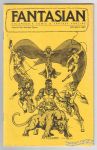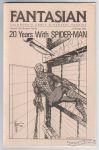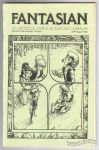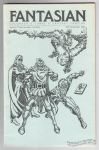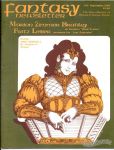 [Note: At least one image in this entry was found online (probably at an auction site) and saved for personal use. And then the Database project came along! If you recognize your image we'd like to have your permission and would love to give you credit for your work. Please contact us through Site Info > About in the main menu up top.]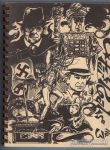 Contents include a 10-page Star Wars/Star Trek crossover parody comic and artwork by Brad W. Foster and others.
Characters appearing in fan art include: a Klingon, Chewbacca, Mr. Spock, misc. Battlestar Galactica, Mork from Ork, Yoda, Darth Vader, R2-D2, Han Solo, Luke Skywalker, Carrie Fisher/Princess Leia, George Lucas, C-3PO, Apollo/Richard Hatch, Starbuck/Dirk Benedict, Adama/Lorne Greene, Boomer/Herb Jefferson Jr., Kermit the Frog, Conan the barbarian, Red Sonja, Captain Kirk, Indiana Jones
Comb-bound.
This issue came with the A5 Comic insert.
16 pages?
[Note: At least one image in this entry was found online (probably at an auction site) and saved for personal use. And then the Database project came along! If you recognize your image we'd like to have your permission and would love to give you credit for your work. Please contact us through Site Info > About in the main menu up top.]