Tim Corrigan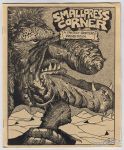 Small Press Corner was produced alongside Robert Tomlinson's Fantasy Frontiers. I believe it was included as a supplement and also available separately.
7 × 8½"
16 pages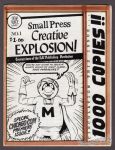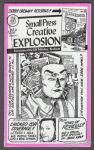 Tim Corrigan's 1990s SPCE revival (with a slight name change). This issue's got a cover by Larry Blake, a Chicago con report (with photos), a spotlight on Brian Kirk, letters and lots of mini-comics reviews.

It appears that all copies had covers embellished with a highlighter.

Heavy, glossy stock cover.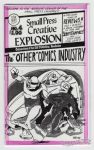 Print Run is according to the editorial. Includes a history article on Darrell Goza's ScriptGraphics.
Color embellishment on cover done by hand.
4¼ x 7"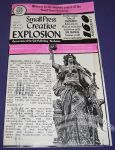 Interview with George Stasinos.
1st printing: 1987
2nd printing: July 1988 (50 copies)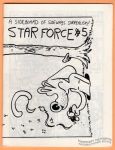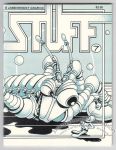 There may be more contributors than listed above.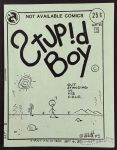 Generally speaking, Not Available printings beyond the 1st have a datestamp on the front or back cover which is the printing date of the batch that copy was from. Matt Feazell says those post-1st printings were usually 60 copies or fewer.
1st printing: September 6, 1985
Other known printings:
January 2, 1986
October 24, 1986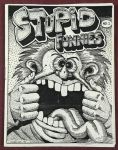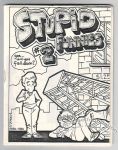 Collection of mostly silly gag cartoons and comics.
There may be more contributors than listed above.