Ace Backwords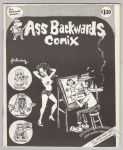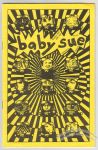 Contains short interviews with Mary Fleener, Roy Tompkins and Ace Backwords.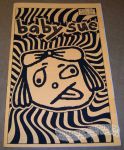 The cover stock is actually a bright orange.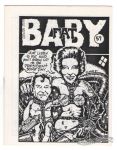 Local free comics tabloid edited by Jim Strauss and Emilie Cunningham.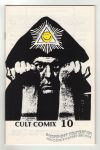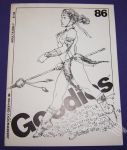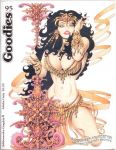 Jab pub #344
Roughly 8¼ x 10¾".
[Note: At least one image in this entry was found online (probably at an auction site) and saved for personal use. And then the Database project came along! If you recognize your image we'd like to have your permission and would love to give you credit for your work. Please contact us through Site Info > About in the main menu up top.]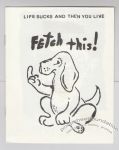 Appearances by Keith Richards and Frankenstein's monster.

Published on (or maybe around) Earth Day 1992.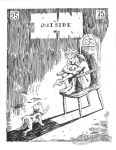 Outside In was a long-running series that collected artist self-portraits. Originally begun by Steve Willis, this issue is from the Edd Vick / Hal Hargit run.

This issue also contains an alphabetical index to all artists in the first 25 issues of the series.

MUP #067.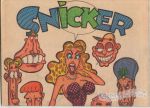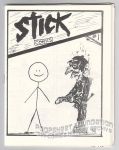 Published by Marc Myers and dedicated to Matt Feazell (Cynicalman), this is a collection of stick-figure comics (or variations thereof).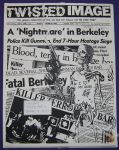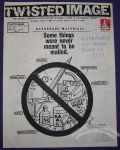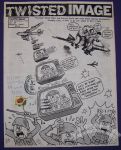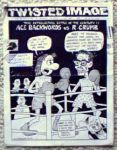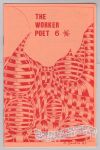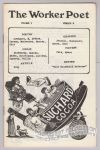 Poetry, comix, art and fiction.
8½ × 5½"
24 pages
There may be more contributors than listed above.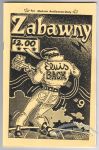 Elvis Presley-themed issue.
There may be more contributors than listed above.