John Crawford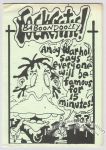 This is a mini collection of "Baboon Dooley" strips by John Crawford, published as a supplement to Scottish zine N.B.T #21.
4 pages plus fold-out centerspread.
Published in mid '80s?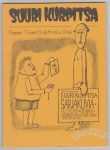 Contains a four-page section about Robert Crumb and Weirdo.

All text in Finnish.
7 × 10"
84 pages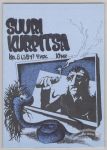 Includes a four-page section in the middle about cartoonist Tarmo Koivisto.
All text in Finnish.
Roughly 7 × 10"
76 pages