Mike Kennedy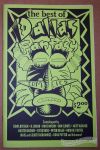 Collects work from Dallas Fantasy Comics (souvenir mini-comic of the Dallas Fantasy Fair) and Dallas Fantasy Fair Mini-Comics Workshop minis.

It also includes Tosh's autobiographical "Dinner with Crumb" story and a number of jam comix pages by artists like R. Crumb, Spain Rodriguez, Gilbert Shelton, Denis Kitchen, Bill Sienkiewicz and others.

There are a few contributors I'm not sure about:
-- "KH"
-- "Roe" (Charles Roe?)
-- "Cavazos"
-- unknown (the piano wire flossing illo)
-- "CLJ"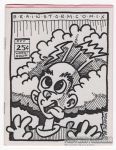 Dallas Fantasy Fair Mini-Comics Workshop mini led by David Tosh.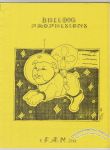 Publication of FAN (Fandom Alliance Network) and entirely produced during a 1988 Dallas Fantasy Fair.

Contents include a report on con meetings and panels, a three-page jam prose story, and a four-page jam comic.
Roughly 11 pages (one-sided), corner-stapled.
Dallas Fantasy Fair Mini-Comics Workship mini.
There may be more contributors than listed above.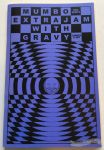 Collection of miscellaneous work by Tosh and jam comics with others.
5½ x 8½"
52 pages
Cardstock cover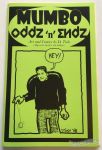 Printed in a flipbook format where half of the book is work by Tosh and the other half is full of jam comix by Tosh and others.

Cardstock cover.