Quinton Hoover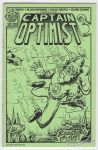 1st printing: June 20, 1988 - 100 copies - lighter green cover
2nd printing: ?
3rd printing: darker green cover

United Fanzine Organization memberzine.

There's a spot illo by a "Lavigne". Steve Lavigne?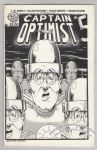 Lettering by Susan Dorne.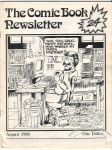 Contents include reviews by Jim Pack, Rick Howe and Allen Freeman; an interview with Jim Main (new UFO chairman); Chicago Con report; a column from John MacLeod; letter art by Quinton Hoover.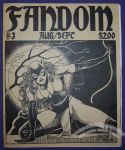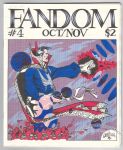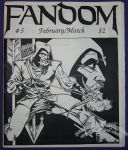 I've also seen a color version of the cover but am not sure if it was ever actually bound to any copies.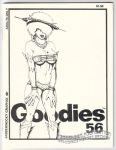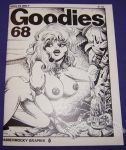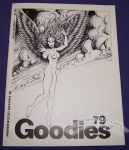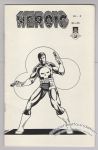 5½ × 8½"
24 pages, cardstock cover
Characters appearing in artwork include the Punisher, Wonder Woman, the Shadow, Batman, Robin, the Phantom, Buster Crabbe's Flash Gordon and Captain America.
United Fanzine Organization memberzine.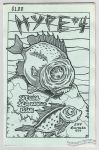 Signed/numbered edition of 75.
There may be more contributors than listed above.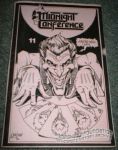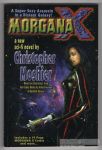 Science fiction novel written by Moshier and also includes a 14-page comic by Freeman and Hoover.
Forwards by Dennis Feeback and Allen Freeman.
"Best of" collection of work from the first eight issues of Slam Bang (mid '80s).
Appearance by Ralph Snart.
5½ × 8½"
48 pages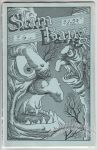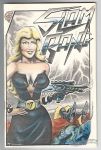 Some copies have airbrushed covers.
Cardstock covers
Signed/numbered edition of 100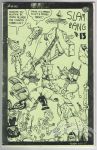 Contents include a short interview with Tim Corrigan.
Cardstock covers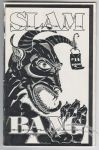 There may be more contributors than listed above.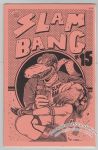 Contents include a Q&A with Kevin Collier and a centerspread jam page from the Chicago Comicon.
Characters appearing in art or comics include the Joker, Conan the Barbarian, a Batman/Gizmo mash-up, Gantar the Last Nabu, Dr. Radium, Cynicalman, Holo Brothers, Vokes' Eagle, Gnatrat, Captain Confederacy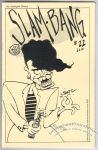 Contents include a small press report (with photos) from the 1988 Chicago Con.
Cardstock covers