Robert Armstrong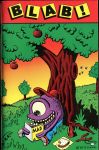 EC article illustrated with art by Wally Wood, Johnny Craig, Jack Davis, Graham Ingels, Al Feldstein, Harvey Kurtzman, Joe Orlando, and Will Elder.    Notes from the Underground: remembrances of EC from numerous underground artists.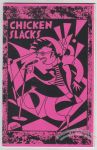 Mary Fleener's great anthology full of music-themed art and comix (mostly comics adaptations of songs).
This issue's musicians include Slim Gaillard, Louis Jordan, The Duchess, Electric Prunes, Capt. Beefheart, Joy Division, The Residents and Screamin' Jay Hawkins.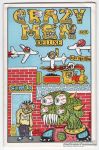 Full-color covers on glossy stock, b&w interiors.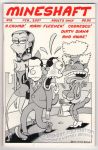 There may be more contributors than listed above.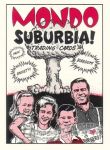 Very funny and nicely-produced trading card set featuring 26 artists' visions of suburban America.
26-card set printed in two-colors.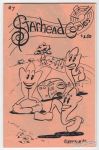 Music-themed issue.
Characters appearing in art or comics include Albert Einstein, Elvis Presley, Franklin Delano Roosevelt and Charlie Parker.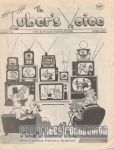 "Couch Potato Newsletter"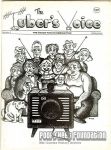 "The Couch Potato Newsletter"