Terry LaBan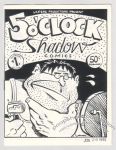 Known printings (some based on cover datestamp):
1st printing: June 26, 1989 (Matt Feazell and Terry LaBan), 1000 copies
2nd printing: ?
3rd printing: ?
4th printing: ?
5th printing: ?
6th printing: ?
7th printing: 1994 (Matt Madden)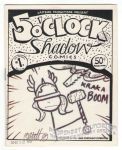 Known printings (based on cover datestamp):
January 21, 1990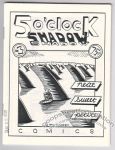 1st printing: May 1990 (Not Available Comics), 200 copies
2nd printing: ?
3rd printing: 1990
There may be more contributors than listed above.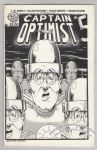 Lettering by Susan Dorne.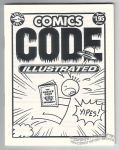 Each section of the Comics Code Authority's guidelines is illustrated by a different artist.
Characters appearing include Groo the Wanderer, Patty Cake, Akiko, Superman, Prometheus (Amoeba Adventures)
Hand-stamped logo on back.
Generally speaking, Not Available printings beyond the 1st have a datestamp on the front or back cover which is the printing date of the batch that copy was from. Matt Feazell says those post-1st printings were usually 60 copies or fewer.
Known printings:
May 2, 1997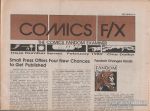 Inside this issue: Bruce Sweeney's "Underground Station", a profile of Terry LaBan, "The Christian and Comics" by Don Ensign, an interview with Allen Freeman (Slam Bang), Dallas Fantasy Fair con report by David Tosh (including photos of locals), Mid-Ohio con report by Bob Corby, a column by Brad W. Foster, news, tons of minicomics reviews (including lots of cover scans and art samples), columns, letters (T.M. Maple), comic strips and more.
Roughly 11¼ × 17"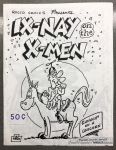 Result of a jam session at Jay Lynch's Chicago apartment [info from Jason Mojica].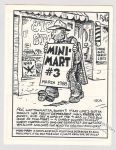 Mini adzine for mini-comics publishers.
4 × 5¼"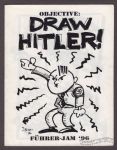 Self-explanatory title produced at the 1996 Chicago Comicon.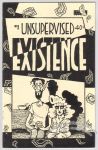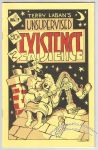 2-color cover.
Possibly 20 pages plus covers.