A6 (4.1 x 5.8")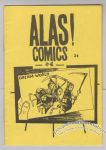 A comic about the civil war in former Yugoslavia (from the perspective of various local artists), plus hypnagogic visions (images seen during a "half-dream" state). On the back cover is a xeroxed photo of Steve Willis reading an issue of Alas! Comics from a Washington newspaper article about zine publishing.
Published in 1995?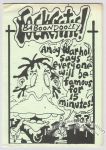 This is a mini collection of "Baboon Dooley" strips by John Crawford, published as a supplement to Scottish zine N.B.T #21.
4 pages plus fold-out centerspread.
Published in mid '80s?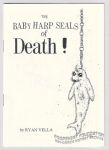 Bloody, violent comix about seal hunters getting their comeuppance.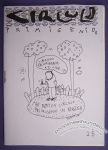 Apparently an English-language "best of" collection from this Spanish comic. The centerspread features a sort of hand-pasted pop-up.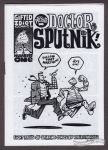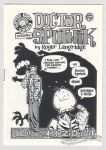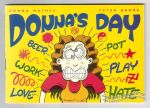 Designed so that a flap could be folded over the righthand edge and the comic could be mailed as a postcard.
Color covers, two-color interiors.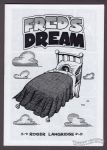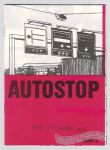 Wordless/pantomime/silent comic.
Two-color cover.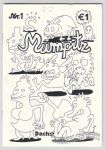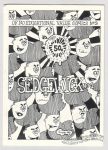 Of No Educational Value Comics #3

8 pages?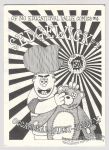 Of No Educational Value Comics #4

8 pages?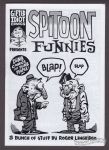 Appearances by Frankenstein, Shirley Temple, the Jabberwock, the Mad Hatter, the March Hare, Superman and Jimmy Olsen.

Published in 1995?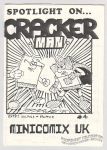 British series of American mini-comics reprints. This particular issue reprints Bobby Pfeffer and Tony Nichols' Cracker Man, originally published by High School Comics.