JL Hart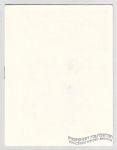 This is the "Special Coverless Issue" with no cover art on the front but cover parodies on the inside.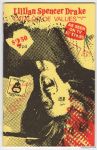 Faux parody catalog edited and published by Mark Martin.
Two-color covers, some interior color.
1st printing: 1988
2nd printing: date?, published in association with Tundra Publishing, edition of 500 (indicated by a note on the inside back cover)
There may be more contributors than listed above.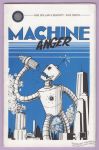 Two-color cover on heavy stock.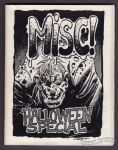 Annual Halloween issue.

1st printing: October 1989
2nd printing: April 1991

I feel like I know contributor "Pee Wee Warhol" by another name but I can't quite put my finger on it.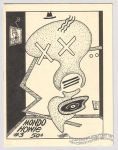 Mondo Howie was a series that collected drawings of Wayno's Howie "The Hat" Patterson by other artists with covers by Wayno himself.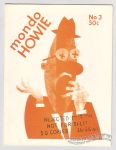 Other artists' interpretations of Wayno's Howie the Hat character.
Not sold, circulated to friends/contributors.
Printed in orange ink.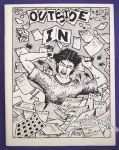 Outside In was a series that collected artist self-portraits. Originally begun by Steve Willis, this one is from the Hal Hargit/Edd Vick run.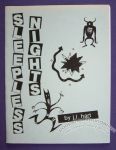 4¼ × 5½"
16 pages, cardstock covers
Published in the late '80s?