Jesse Rivard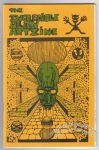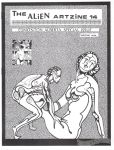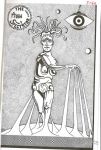 Is this an issue of The Alien or The International Spectator? Or a combo production?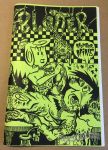 Appearances (in one form or another) by Madballs, Fred & Wilma Flintstone, Jughead, Hot Stuff, Dagwood & Blondie, Sicko the Clown, Shaggy, Velma and Scooby.
Lime green covers.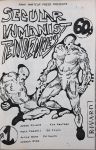 Comics, art and poetry.
Appearance by Ant Boy.
Saddle-stitched.