Jim Thompson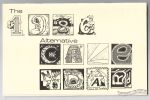 12-month calendar for 1986 with each month a two-page spread illustrated/designed by the contributing artists. Also, the centerspread contains six cartoon collaborations by various combinations of the contributors and each drew one of the letters or numbers on the cover.
Cardstock cover.
Appearance by Morty the Dog.
MUPubs #038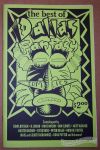 Collects work from Dallas Fantasy Comics (souvenir mini-comic of the Dallas Fantasy Fair) and Dallas Fantasy Fair Mini-Comics Workshop minis.

It also includes Tosh's autobiographical "Dinner with Crumb" story and a number of jam comix pages by artists like R. Crumb, Spain Rodriguez, Gilbert Shelton, Denis Kitchen, Bill Sienkiewicz and others.

There are a few contributors I'm not sure about:
-- "KH"
-- "Roe" (Charles Roe?)
-- "Cavazos"
-- unknown (the piano wire flossing illo)
-- "CLJ"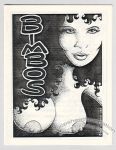 8 pages; 100 copies; Spotted Zebra Press #13; contributions from Brad Foster, Jim Thompson, Steve Ogden, Vicki Ogden and Edd Vick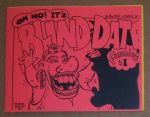 Mini produced at a Dallas Fantasy Fair Mini-Comics Workshop led by David Tosh.
Saddle-stitched, card stock cover.
There are a few more contributors than listed above (couldn't determine signatures) and a few names up above are incomplete.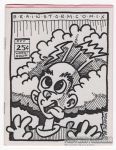 Mini produced at a Dallas Fantasy Fair Mini-Comics Workshop led by David Tosh.
Saddle-stitched.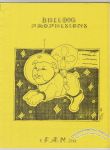 Publication of FAN (Fandom Alliance Network) and entirely produced during a 1988 Dallas Fantasy Fair.

Contents include a report on con meetings and panels, a three-page jam prose story, and a four-page jam comic.
Roughly 11 pages (one-sided), corner-stapled.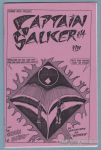 Punk/newave-influenced retro/future sci-fi minicomic by Doug Holverson (Interstellar Overdrive, Fanboy).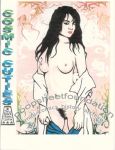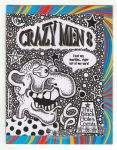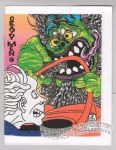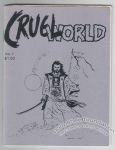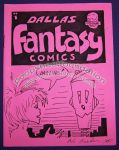 Souvenir comic of the Dallas Fantasy Fair, produced and publishing during the show.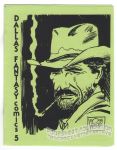 Dallas Fantasy Comics was a souvenir mini-comic David Tosh (Hey!, Scratchface Doodlehead, Dinner With Crumb) used to produce at the Dallas Fantasy Fair comic book conventions. The contents were solicited, produced and turned in during the show and the mini-comix would be available for sale by the final day of the show.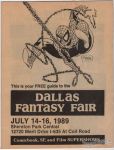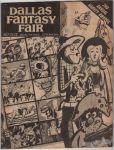 Scheduled guests included Robert Asprin, Peter Bagge, Kyle Baker, Steve Bissette, Mark Bode, Chester Brown, Bob Burden, , Paul Chadwick, Howard Chaykin, Daniel Clowes, L. Sprague de Camp, Colleen Doran, Ben Dunn, Will Eisner, Bill Fitts, Brad W. Foster, Gerhard, Gary Groth, Mark Gruenwald, Gilbert Hernandez, Jaime Hernandez, Burne Hogarth, Adam Hughes, Jaxon, Carol Kalish, Gil Kane, Denis Kitchen, Harvey Kurtzman, Bob Layton, Scott McCloud, Todd McFarlane, Mike Mignola, Richard Pini, Frederik Pohl, Don Ivan Punchatz, Steve Rude, Dave Schreiner, Julius Schwartz, Mark Schultz, Bill Sienkiewicz, Kenneth Smith, Dave Stevens, Rick Veitch, Bill Willingham, Al Williamson and many others.
8¼ x 10¾".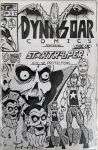 Split into side one and side two, with two covers.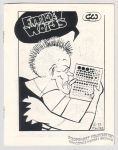 Mini-collection of cartoons based loosely on the title.