Stinkey

Outside In was a long-running series that collected artist self-portraits. Originally begun by Steve Willis, this issue is from the Edd Vick / Hal Hargit run.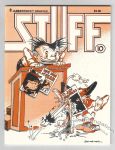 Two-color covers, some interior color.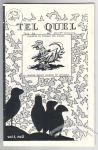 Some content is in English, some is in French.
This issue also includes 'You're Young, It's Dark, Your Bladder's Full', an eight-page mini-comic insert by Colin Upton and Stinkey.
5½ × 8½"
32 pages plus insert