Julie Doucet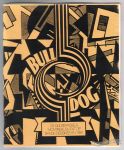 Some English, but mostly in French.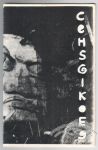 Poetry / comics / art anthology edited by John Porcellino.
Published by John Porcellino?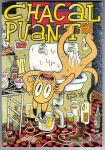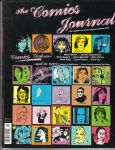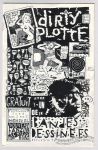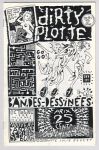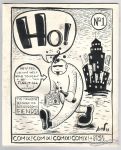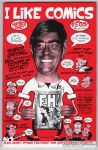 Bruce Chrislip, cover boy; interviews with Jim Woodring, Michael Dougan, Dennis Eichhorn, Mary Fleener, Gary Groth and Julie Doucet; article on B.N. Duncan; lots more.
Edited by Peter Bagge and Helena G. Harvilicz.
Sidney Mellon = Will Jacobs and Gerard Jones?
Wraparound full-color, silkscreened covers.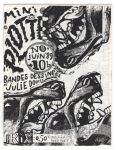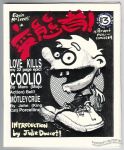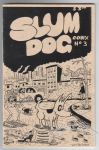 Julie Doucet's piece stars Captain Kirk and Mr. Spock from Star Trek, Eric Theriault's cool science fiction story stars the crew from Fireball XL-5 and DC Comics' Martian Manhunter, and Luc Giard presents four pages of Batman and his Ticoune Ze Whiz Tornado (he wants to be the new Robin).
5½ × 8½"
44 pages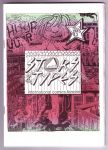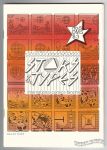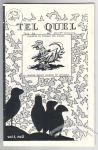 Some content is in English, some is in French.
This issue also includes 'You're Young, It's Dark, Your Bladder's Full', an eight-page mini-comic insert by Colin Upton and Stinkey.
5½ × 8½"
32 pages plus insert